Rethinking America's Future Security
Author: Troy Rutter | Image: Troy Rutter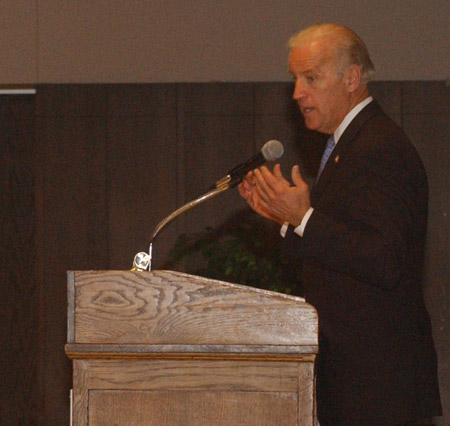 Joseph Biden, D-Del., presented the fifth annual Manatt-Phelps Lecture in Political Science on Oct. 31, 2006.. His lecture, "Rethinking America's Future Security," was presented in the Sun Room of the Memorial Union.
Joseph Biden
47th and current Vice President of the United States
Former United States Senator (D-Delaware)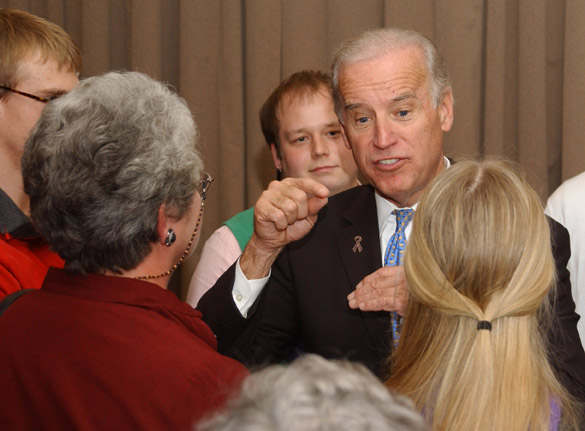 Joseph "Joe" Biden Jr. is the 47th and current Vice President of the United States. He served as a U.S. Senator (D-Delaware) from 1973 until 2009, when he was elected to Vice President.
Biden is considered one of the Democratic Party's leading voices on foreign policy and national security. As Chairman or Ranking Member of the Senate Judiciary Committee for 17 years, then-Senator Biden was widely recognized for his work on criminal justice issues including the landmark 1994 Crime Bill and the Violence Against Women Act. As Chairman or Ranking Member of the Senate Foreign Relations Committee since 1997, Biden also played a pivotal role in shaping U.S. foreign policy. He has been at the forefront of issues and legislation related to terrorism, weapons of mass destruction, post-Cold War Europe, the Middle East, and Southwest Asia.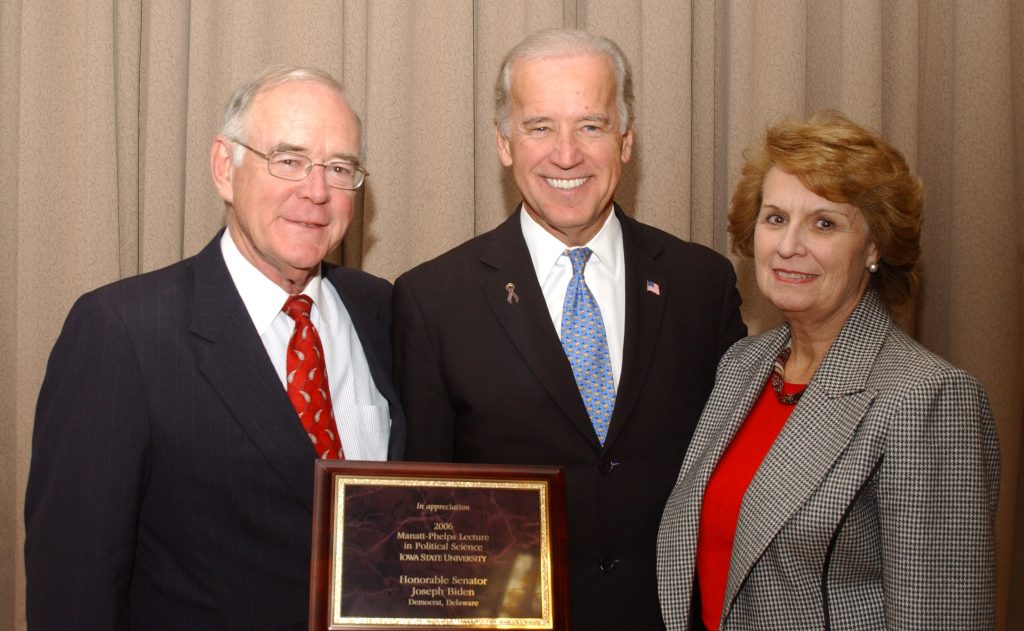 Today, Biden has continued his leadership on important issues facing the nation. He was tasked with implementing the American Recovery and Reinvestment Act, helping to rebuild the economy and lay the foundation for a sustainable economic future. As part of his continued efforts to raise the living standards of middle class Americans across the country, Vice President Biden has also focused on the issues of college affordability and American manufacturing growth.
When first elected to the Senate in 1972, 29-year-old Biden was the sixth-youngest senator in U.S. History. Re-elected six times, he was the fourth most senior senator at the time of his resignation.