Trends and Issues in the World Marketplace
Author: trutter | Image: trutter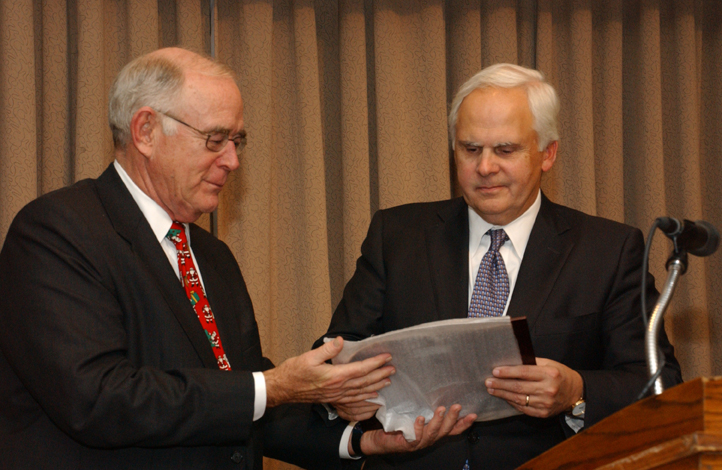 The founder, president and CEO of the Federal Express Corp., Frederick Smith, presented the sixth annual Manatt-Phelps Lecture in Political Science on Dec. 4, 2007. His lecture, "Trends and Issues in the World Marketplace," was presented in the Sun Room, Memorial Union.
Frederick W. Smith
Chairman and Chief Executive Officer of FedEx Corporation
Frederick W. Smith is chairman and chief executive officer of FedEx Corporation, a $45 billion global transportation, business services, and logistics company. FedEx was the first overnight express delivery company in the world, and remains the largest in the world. He presented at the sixth annual Manatt-Phelps Lecture in Political Science in November 2008 about the "Trends and Issues in the World Marketplace."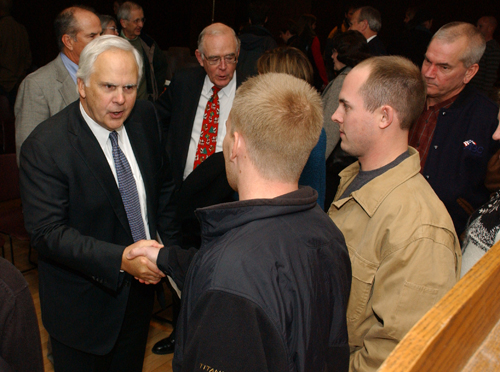 Smith was called the "father of the overnight delivery business" upon being inducted into the American Academy of Achievement in 1998. He founded his express transport business in 1971, using his $4 million inheritance and raising $91 million in venture capital. On the first night of operations, a fleet of 14 jets took off with 186 packages.
By 1973, the venture had lost $27 million. Smith said "the fundamentals of the business were right," but the company was on the verge of bankruptcy.
By 1997, Smith had turned FedEx into a company worth $16 billion, with 170,000 employees flying a fleet of 584 planes and 38,500 trucks to deliver 2.8 million packages daily to 212 countries.
Smith is responsible for providing strategic direction for all FedEx Corporation operating companies, including FedEx Services, FedEx Express, FedEx Ground and FedEx Freight. Today, FedEx serves more than 220 countries and territories with operations that include 634 aircraft and over 90,000 vehicles. More than 300,000 team members worldwide handle more than 10 million shipments each business day.
Smith is co-chairman of the Energy Security Leadership Council, a Trustee for the United States Council for International Business and a member of the Business Roundtable. He served as chairman of the U.S.-China Business Council and is co-chairman of the French-American Business Council. Smith has served on the boards of several large public companies and the St. Jude Children's Research Hospital and Mayo Foundation Boards. He was formerly chairman of the Board of Governors for the International Air Transport Association and the U.S. Air Transport Association.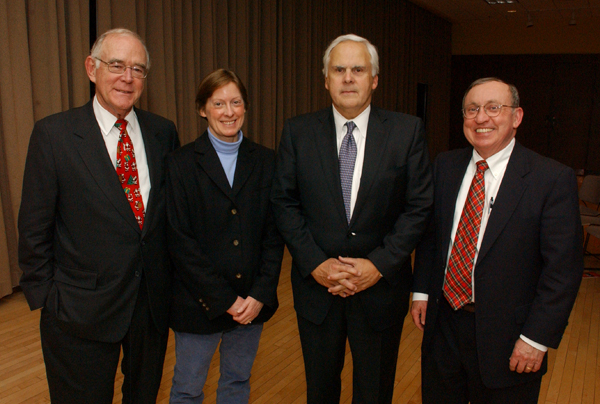 In addition, Smith is a member of the Aviation Hall of Fame, served as co-chairman of both the U.S. World War II Memorial Project and the campaign for the National Museum of the Marine Corps and was named a top CEO by both Barron's magazine and Chief Executive magazine. In 2014, Fortune Magazine ranked him 26th among the list of "World's 50 Greatest Leaders."
Born in 1944 in Marks, Miss., Smith attended Yale University, where he earned a B.A. in 1966. Smith served as an officer in the U.S. Marine Corps from 1966-1970.