A Canadian Conversation with the New U.S. President
Author: Troy Rutter | Image: Troy Rutter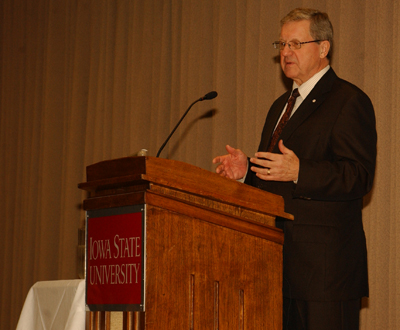 The Honorable Lloyd Axworthy, former president and vice chancellor of The University of Winnipeg and former Canadian minister of foreign affairs, presented the seventh annual Manatt-Phelps Lecture in Political Science on Oct. 30, 2008. Axworthy explored the United States presidential election and what it might mean to Canada in his lecture, titled "A Canadian Conversation with the New U.S. President."
The Honorable Lloyd Axworthy
Chancellor of St. Paul's University College
President and Vice Chancellor, The University of Winnipeg
Minister of Foreign Affairs of Canada (1996-2000)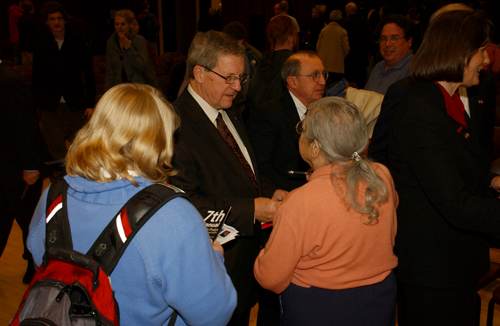 Axworthy's political career spans 27 years – six of which he served in the Manitoba Legislative Assembly and the final 21 in Canada's Federal Parliament. He served in several Cabinet positions, including minister of employment and immigration, minister responsible for the status of women, minister of transport, minister of western economic diversification and minister of foreign affairs.
As minister of foreign affairs from 1995-2000, Axworthy became internationally known for his advancement of the human security concept – in particular, the Ottawa Treaty, a landmark global treaty banning anti-personnel landmines.
Since leaving public life in the fall of 2000, Axworthy has been honored for his work. The Vietnam Veterans of America Foundation presented him with the Sen. Patrick J. Leahy Award in recognition of his leadership in the global effort to outlaw landmines and the use of children as soldiers and to bring war criminals to justice. He received the CARE International Humanitarian Award, and Princeton University awarded him the Madison Medal for his record of outstanding public service. He has been named to the Order of Manitoba and to the Order of Canada.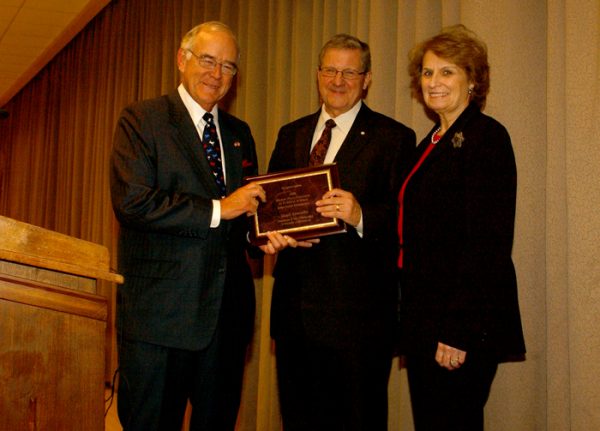 In February 2004, United Nations Secretary General Kofi Annan appointed Axworthy as his special envoy for Ethiopia-Eritrea to assist in implementing a peace agreement between the East African countries. He currently sits on the High Level Commission for the Empowerment of the Poor – UN Development Program.
Axworthy was installed as the sixth president and vice chancellor of the University of Winnipeg in June 2004. Axworthy was installed as Chancellor of St. Paul's University College, a constituent institution of the University of Waterloo, in October 2014.