50 Years of French-German Friendship
Author: Troy Rutter | Image: Troy Rutter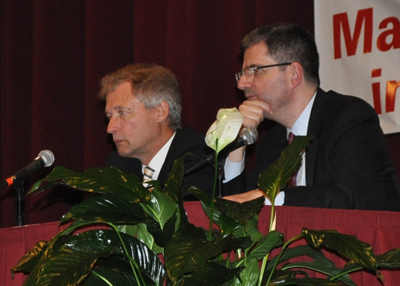 François M. Delattre, ambassador of France to the U.S., and Peter Ammon, ambassador of Germany to the U.S., discussed the European crisis and how the two countries work on such issues during the Manatt-Phelps Lecture on Feb. 7, 2013 in their lecture "50 Years of French-German Friendship."
François M. Delattre
Ambassador of France to the United States
Ambassador François Delattre was appointed Ambassador of France to the United States in February 2011 after serving as Ambassador of France to Canada (2008-2011), Consul General in New York (2004-2008) and Press and Communications Director at the French Embassy in Washington, D.C. (1998-2002).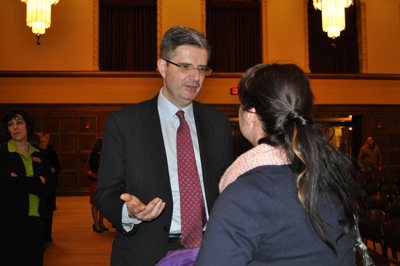 A member of President Jacques Chirac's foreign policy team (1995-1998), Delattre was responsible for European and trans-Atlantic defense and security matters and managing the Bosnian crisis.
He also served as Deputy Director of the French Foreign Minister's Office (2002-2004) and was a member of Foreign Minister Alain Juppé's cabinet (1993-1995), following two years with the Strategic, Security and Disarmament Department of the French Foreign Ministry (1991-1993).
Delattre was posted in Bonn at the French Embassy in Germany (1989-1991), where he was in charge of matters pertaining to the economic impact of Germany's unification and the environment.
Peter Ammon
Ambassador of the Federal Republic of Germany to the United Kingdom
Former Ambassador of the Federal Republic of Germany to the United States
After joining the German Foreign Service in 1978, Peter Ammon attended diplomatic school in Bonn until 1980. Early foreign assignments included service at the German embassies in London, UK, from 1980 to 1982 and Dakar, Senegal, from 1982 to 1985. Back in Bonn in 1985, Ammon served at the Foreign Ministry Economics Department until 1989, after which he was posted to New Delhi, India, from 1989 to 1991.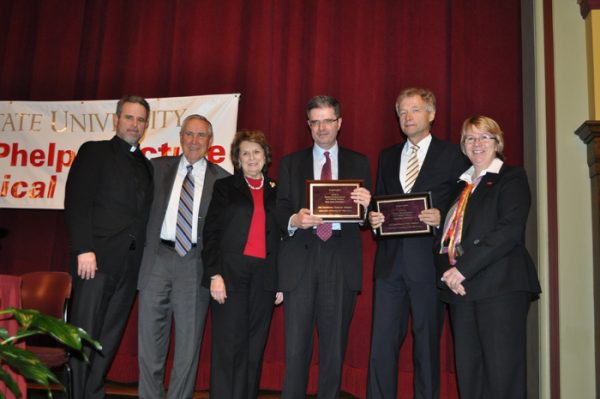 He returned to Bonn to serve in the Ministry's Policy Planning Department between 1991 and 1996. From 1996 to 1999, he was Head of Policy Planning and speechwriter for the German president. He was first posted to the United States in 1999, serving as Economics Minister at the German Embassy in Washington, D.C., until 2001.
As Undersecretary for Economics and Sustainable Development at the German Foreign Ministry in Berlin from 2001 to 2007, he was the "G8 Sous Sherpa" and led preparation efforts for the annual G8 world economic summits, which Germany hosted in June 2007. From July 2007 to July 2008, he was Germany's Ambassador to France. From August 2008 to August 2011, he served as State Secretary at the Foreign Office. He then served as Germany's Ambassador to the United States until May 2014.